Take the Pop Quiz
on Evolution and
the Origin of Life

Go beyond theory
to experience:



Explore the universal constant of design at
GoldenNumber


---

Recommended books

Any thoughts
or questions

you have can be

sent below.

Thanks for visiting!
Privacy statement

Your e-mail address will
only be used

to reply to your

comments

and

will not be shared, sold or used for solicitation.
Send an e-mail
Note: If e-mail link does not appear above, send it to comments at evolutionoftruth dot com.
See other comments received: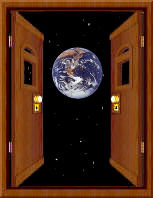 In this section
About the Author